Photoshop is not difficult to learn but it will take time and regular practice. The time it takes and the level of difficulty will depend on what you want to accomplish with the program. This is because Photoshop is a program that serves many purposes such as photo editing, creating designs for websites, illustration, etc.
Can you learn Photoshop on your own?
Yes, you can learn to use Photoshop on your own. By just installing the program and randomly testing out tools on the canvas you can learn your way around the interface. The best way is to find a beginner tutorial to guide you through your journey. Check out the list below of youtube tutorials to help you on your journey.
How long will it take to learn Photoshop?
On average it will take you about a month to learn the basics of Photoshop like using paint tools, masks, layers, and applying filters. This of course will depend on your computer literacy, what you want to learn, how much time you have to learn and practice, and your learning abilities.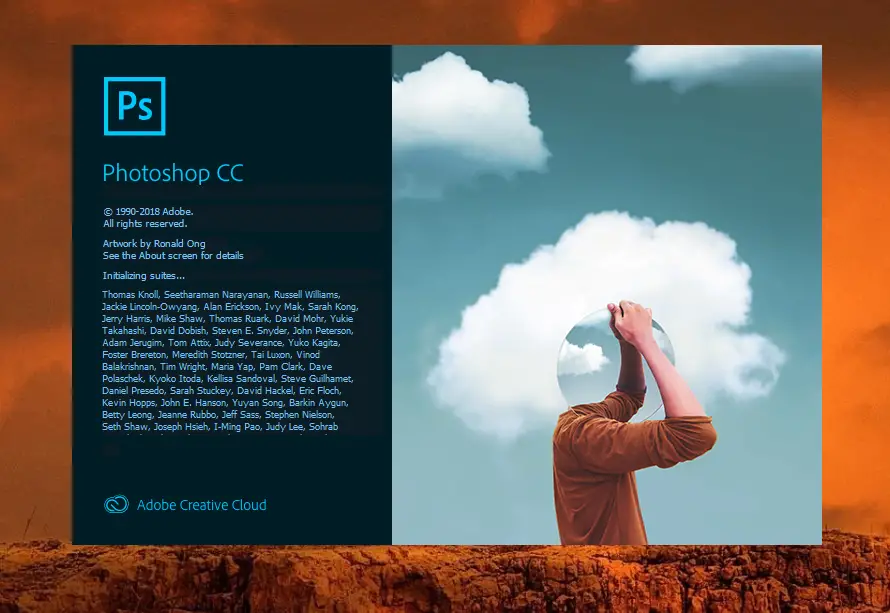 If you want to learn how to crop a picture, for example, it may take you an hour. If you are replacing a background image, probably a few hours. If you are an illustrator, it could take you a few days to get used to the painting tools, but you will always be learning new tips and tricks on how to improve your work.
To learn most of the basics of Photoshop, it's unlikely you will be able to learn how to use Photoshop in a day. It could take anywhere from a week to months depending on your experience with computers and the programs that are similar to Photoshop.
Where to learn Photoshop for free: step-by-step tutorials
The Adobe Creative Cloud website offers tutorials to introduce you to Photoshop. It has tutorials for beginners and videos of expert designers. YouTube is also a good place to find tutorials for many different types of programs, including Photoshop.
Some of the best youtube tutorials for beginners to learn photoshop are: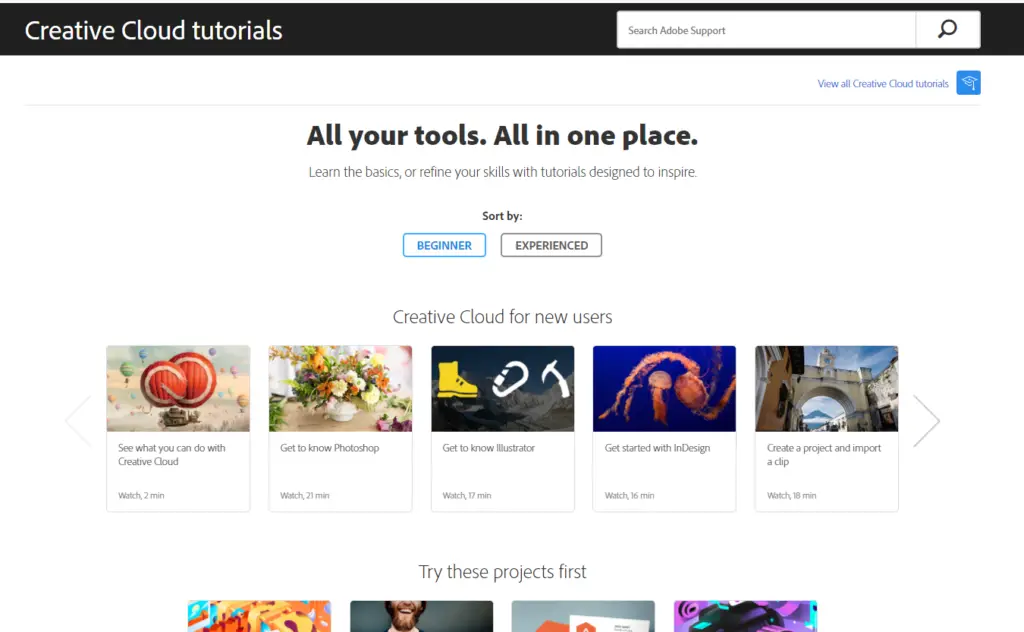 Also, if you search "beginner photoshop tutorial" in Google or YouTube, you'll find many in different languages for different types of users.
There are also free tutorials on open-source software online that may be helpful if you cannot afford or use expensive professional-level software like Photoshop.
Other places to find courses
You may also find a few free courses on Udemy, LinkedIn and Skillshare. Skillshare offers many Photography and Adobe Photoshop courses from professional instructors, including the essentials of using Photoshop. Udemy offers a variety of courses in Photography and Adobe Software. They offer both introductory classes as well as current training for prices that are significantly cheaper than most other programs. Lynda.com is another place to find classes in Adobe Photoshop. You can take advantage of some of the free trials on these course websites to learn for free.
What should you learn first?
The simplest thing you can do with Photoshop is editing photos to make them more appealing. Once you are comfortable doing that, there are many tutorials online that offer different ways for you to edit and create your own designs of advertising posters, book covers, brochures, etc.
How to master Photoshop
To master Photoshop and become a pro:
Look for advanced courses.
Join Photoshop communities and forums.
Find an expert to teach you.
Explore and test tools and features you've never used.
Practice.
You can find advanced courses on Photoshop on Udemy, Lynda and Skillshare
There are also many sites for Photoshop tutorials online. The Adobe Creative Cloud website has tutorials for advanced users.
Another way to get better at Photoshop is to join communities and forums where people share knowledge on the program. You may also benefit from chatting and networking with like-minded people and learn other creative skills.
You could also find an expert to teach you. This could be a YouTuber, a friend, or a colleague. Watch them work (if they are ok with that) and ask them to teach you some of their shortcuts and tricks.
To master Photoshop, you need time, practice and patience. To learn the advanced features of the program, take advanced courses that will teach you things like creating actions, automating functions, animating, using advanced plugins, etc.
Which is the best way to learn Photoshop
The best way to learn Photoshop is by following a step-by-step beginner course. There are many free tutorials on Youtube that will teach you the basics and advanced features as well. See the list in this article of the best youtube courses. You can also opt for paid courses on Udemy, Lynda and Skillshare.
Which is harder to learn; Photoshop or Illustrator?
The best answer to this is "It depends." There can be a different answer for each person depending on their skill level and what they want to do with Photoshop or Illustrator. You might find that Illustrator is easier if you're looking to create illustrations or design logos, while Photoshop would be more appropriate if you're looking to edit photos or create digital paintings from scratch.
So don't let the complicated interfaces scare you, both Photoshop and Illustrator can be easy to learn, as long as you find a good beginner course, free or paid, and practice!
Conclusion
It's not difficult to learn the basics of Photoshop, especially if you're already familiar with a similar program like PaintShop Pro or GIMP. If you want to master this software and become an expert, it takes time, practice, patience, and passion. To learn and practice, free tutorials can be helpful in figuring out how to use this powerful piece of software.
Want to learn graphic design? Check out 10 COMPLETELY FREE graphic design courses online.