You can learn photoshop quickly by:
Attending a class
You can attend a physical class with instructors who will help you get familiarized with photoshop tools and what they do. You can find a class in your local area or an online class on platforms like Skillshare, Lynda and Coursera.
Finding a mentor.
This is a good method of learning photoshop if you can find someone willing to teach you. Seek out an experienced individual using Adobe Photoshop and work closely with them to learn how to use it. The mentor will guide you depending on what you need to gain from your lessons.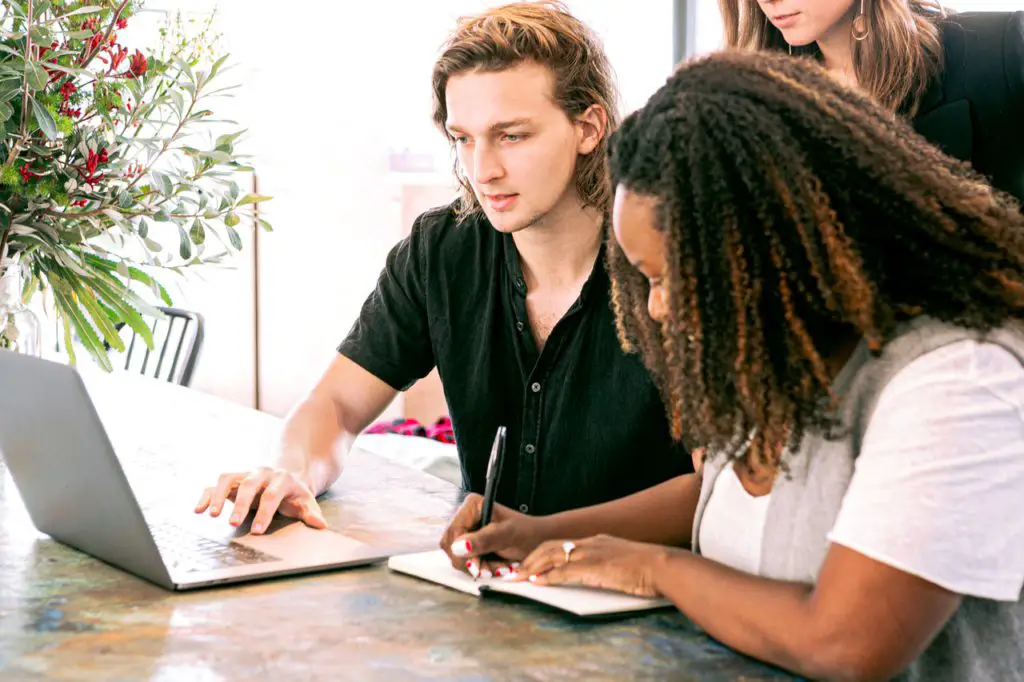 You can ask a friend you know that's a graphic designer or illustrator. Or find someone on social media who's work inspires you. Even if they are not available to teach you in person, they can give you valuable insight on how they got to learn to use the software and grow their artistic skills.
Following a YouTube tutorial.
Youtube has a variety of professionals and digital artists sharing their experiences using Photoshop. Find the correct video for you and get a step-by-step guide on how to use Photoshop and become a digital artist. Here's a good list I compiled of graphic design courses, some with photoshop tutorials.
Is Adobe Illustrator difficult to learn?
Search on Quora or reddit
This could help you find resources for learning Photoshop. You can view user experiences learning photoshop and learn a few tricks on how to optimize your learning experience. 
You do not need to be an expert in graphic design before you can learn how to use Photoshop. Photographers, graphic designers, and digital painters are able to master the software, its various tools and their applications. The best way to learn is to open Photoshop and just try out tools and what they do.
The time taken to master the software depends on the specific learning requirements of the individual and the time available. With a collection of online resources and tutorials on Photoshop, you can manage your learning experience in a manner that suits you best.
What is the easiest way to learn Photoshop?
The best way to learn Photoshop as a beginner is to find video tutorials on YouTube or a Video Course that provides step-by-step guides on how to use the software. The Adobe website has various resources for first-time users, with detailed videos and images on how to operate Photoshop and get familiarized with its tools. 
These tutorials are free, and teach basics and advanced features, depending on your need. Udemy and Skillshare are also useful resources for those seeking a faster path to mastering Photoshop.
There are text tutorials available on different blogs and websites. They can be very useful, especially if you search for specific keywords. You can combine the two forms of tutorials to get the best learning experience.
How long will it take to learn Photoshop?
It takes between one and two weeks to familiarize yourself with the basics of Photoshop, a month to six months to become a professional user and one year to two years to master it. It is however dependent on the time available to you and your learning experience. You can decide on how much time you are willing to spend learning how to use the application and what you intend to master.
It also depends on the specific functions of Photoshop you intend to learn about. For example, if you intend to use it for photo editing and photography purposes only, it will take you two to three months to get familiar with the editing tools.
Learning specific tools like a Pen or Brush may take around an hour with some basic techniques. It will however take longer to capture how different tools relate and the settings they provide you.
Can I teach myself Photoshop?
Yes, you can learn Photoshop by yourself. There are a lot of free courses and resources to fit your learning needs. You can find step-by-step tutorials on how to begin using Photoshop, and examples of how to apply the tools in different scenarios.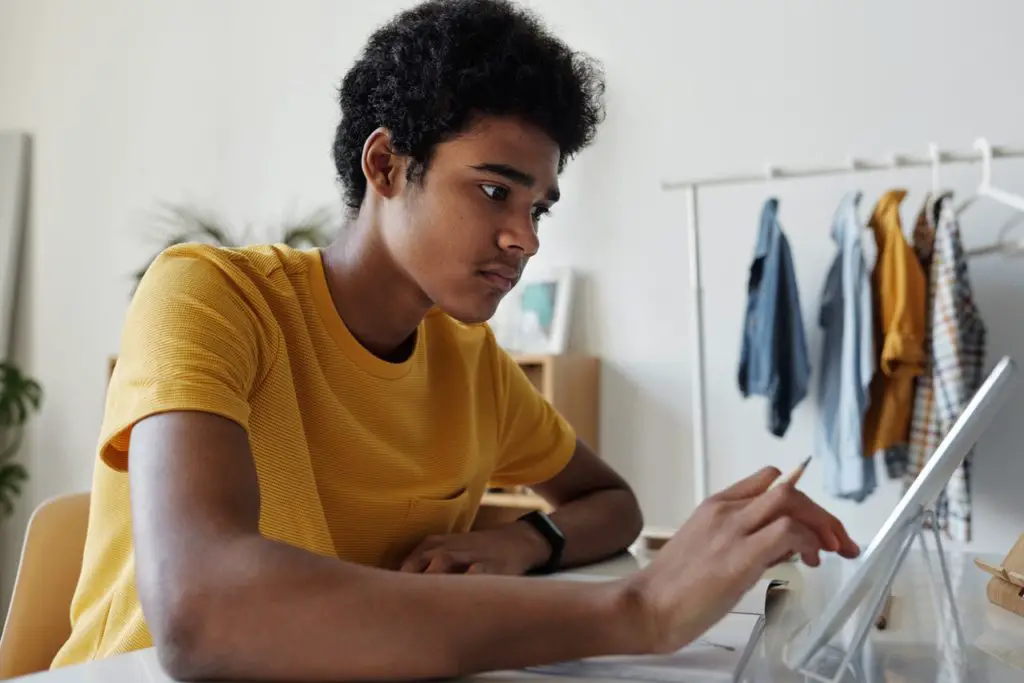 You can learn from the comfort of your home or any other convenient location. You set your learning hours, track your progress and assess your performance all in one place.  At first, you may find it challenging to find the right course because there is a lot of information from different sources which may confuse a beginner. 
Some tutorials use outdated Photoshop versions, so the information may not be as useful.
There are detailed and comprehensive resources, which may require you to spend money to become a qualified professional. If you are able to pay the required subscription fees, you can access essential information and even get access to instructors who can give live lessons.
How to learn Photoshop for free?
A high-quality free learning experience is only a click away. There are many free video tutorials on YouTube that offer a wide range of lessons on Photoshop and its tools. They cater to beginners and experts in Photoshop.
The Adobe Creative Cloud platform has a collection of videos and hands-on tutorials designed for those starting up to those seeking to learn advanced techniques. You can use them at your leisure. Further, websites such as Phlearn and Udemy also have a variety of resources that are freely accessible to Photoshop users.
The key is to remain consistent and practice a lot. If you keep repeating tasks and reusing the tools on different images, you will master Photoshop fairly easily.
Is Photoshop easy to learn?
Learning the fundamentals of Photoshop is easy. You can familiarize yourself with the interface, tools, general commands and palettes, plus common keyboard shortcuts easily. Once you grasp these essential features, you will be ready to handle the more complex elements.
Photoshop is a huge and sometimes intimidating piece of software that might turn away new learners. The ease of learning depends on how much interest you have and your dedication to taking lessons. Once you have found the perfect resources for you, it is a smooth ride to becoming a master of Photoshop.
You cannot ignore the difficulty of learning things like digital painting and concept art. The complex tools are used for more technical purposes and therefore require more time and dedication from the user. Take your time and practice a lot and you will find it easy to master the whole platform.
Is Photoshop worth learning?
Yes, it is totally worth it to learn Photoshop. It is the most widely used image editing software worldwide. If you are looking to become a digital artist or graphic designer, you'll find great value in learning Photoshop and all its applications.
It is worth your time and commitment to take lessons on Photoshop. You can justify whether it is reasonable to take a paid course for a more structured learning experience. Depending on your image editing and design needs, how serious you are about learning, and whether you seek to build your career upon it, Photoshop lessons are worth it.
Conclusion
Photoshop is an essential tool in the resume of any digital artist. It is simple to learn, resources are available all over the internet and it can be used on a variety of devices. You can take beginner lessons, intermediate lessons and expert lessons, depending on your needs.
You will have access to a variety of tools that will play a key role in your graphic design career. You do not need much time to learn, but you can tailor your learning experience to suit your specific goals. You will find that it is worth the time and effort to become a master in Photoshop.