The Filter Gallery allows you to apply certain effects to your image. You can access the filter gallery through the menu tab by going to Filter>Filter Gallery… Here you can apply many different effects to your images such as a colored pencil, cutout, accented edges, and much more.
Every filter in Photoshop's Filter Gallery is a smart filter, which means that you can apply multiple filters to the same layer (as long as it's a smart object) and each will be non-destructive to your image (since smart filters don't affect your original image).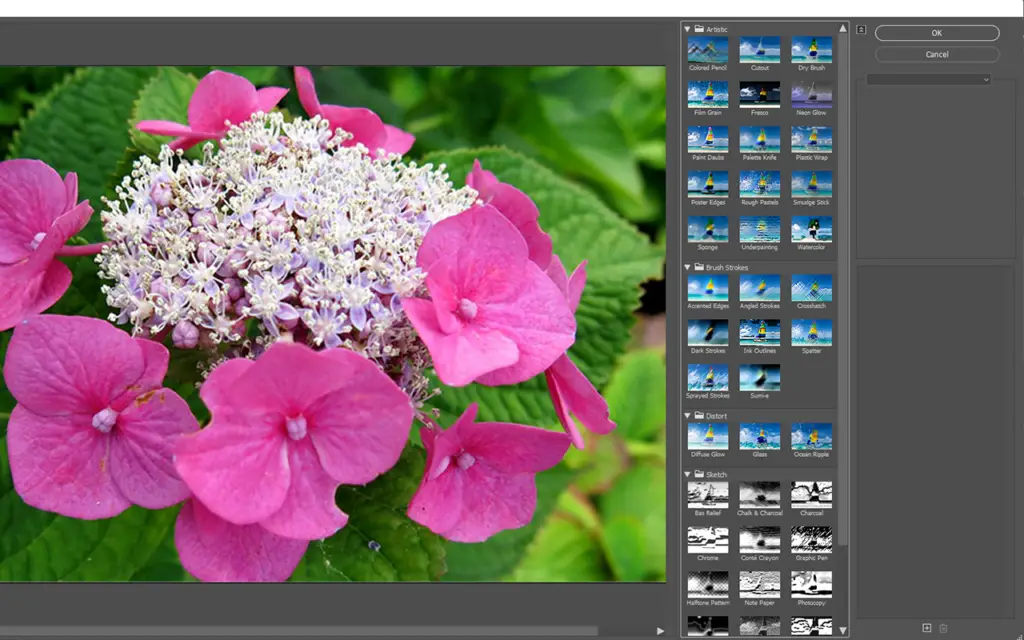 To change your layer to a smart object, right-click the layer and select "Convert to Smart Object". Now you can apply filters non-destructively.