Photoshop is a great image editing software that carries a lot of truly great features not just for photographers but also for graphic artists and professional editors.
Having said that, it can get quite expensive especially for beginners who aren't earning all that much from their photo editing and graphic design. Open-source alternatives are gaining ground in the graphic design space. Is Photoshop open source?
Is Photoshop open source?
Photoshop is not an open-source program. Photoshop is what is called closed source or proprietary software meaning that only a specific team; in this case Adobe has the source code. The benefit of using closed source software is that there's a dedicated, permanent team involved in its development, so any issues and bugs get quickly resolved and the Adobe team is usually very responsive to user problems.
There are some good plans such as the photography plan which lets you access both Photoshop and Lightroom for only $9.99 per month (as of the writing of this article). If you're a student you can access the whole creative cloud plan for $19.99 rather than the standard price of $ 52.99.
The only legally free way to access Photoshop is when you subscribe and get a 30-day free trial. This trial period is a good way to use Photoshop and figure out whether it will work for your needs and if it's worth the money or not.
Free open source alternatives to Photoshop
Luckily, there are many open-source alternatives to Photoshop. Here I'm going to list some of the best open-source programs that you can use instead, that are useful even for professional graphic artists and image editors.
Krita is one of the best open-source digital painting programs out there. It has a huge variety of brushes and textures, layer support, transformation tools, and more.
Photoshop Vs Krita- Which is Better?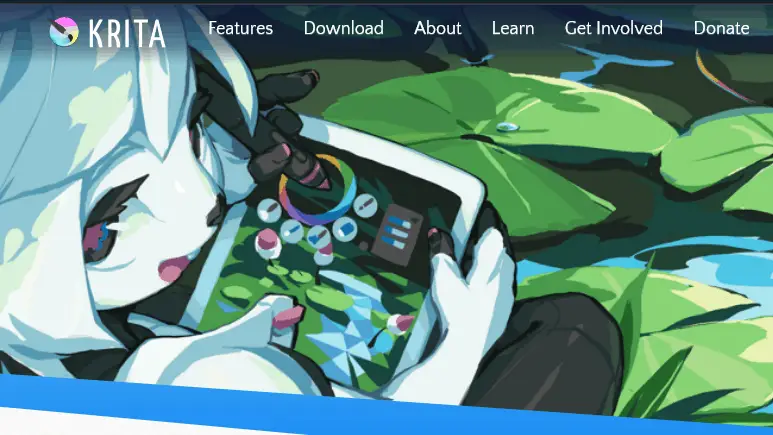 Whether you want to create concept art, line drawings, anime, or 3d style digital art Krita is considered among the top contenders for all of them.
It is better suited for creating digital art rather than image editing but editing can still be done on it though it might take some getting used to.
GIMP is widely considered the best and truest open source alternative to Photoshop as it has a very similar user interface and most of the same tools as Photoshop.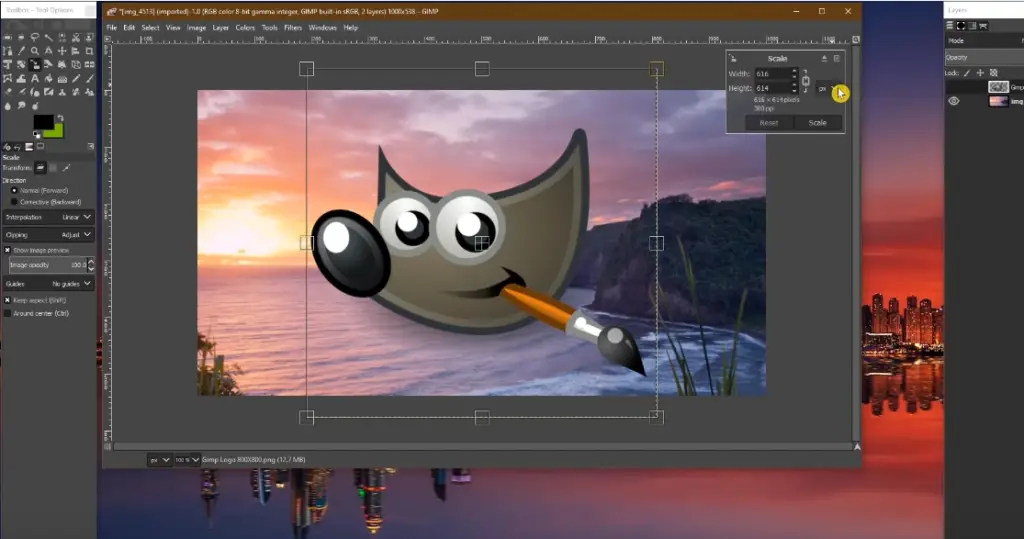 There are transformation tools for photo editing including enhancement, color correction, cloning and selection tools. The brush options can offer more flexibility than Photoshop thanks to the large community of programmers who contribute to its development.
The community also keeps the program up to date and adds interesting new features. GIMP also supports layers, the interface is highly customizable and it opens most major image types.
Inkscape is another open source program that is marketed as a web-based vector graphics editing tool with a clean and easy-to-use interface. For digital artists looking to create artwork from scratch, it can be a really good option.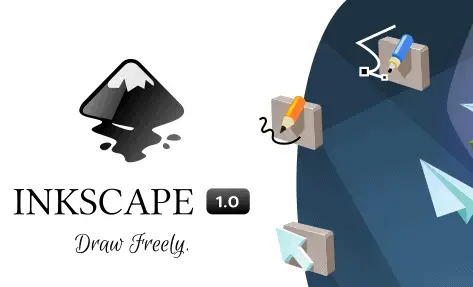 Looking at Inkscape's features it is more of an alternative to Illustrator than Photoshop but it does have features that can be used for image editing as well.
These include tools such as cloning, markers, alpha blending, alignment and distribution, object creation and bitmap tracing. It does have a steep learning curve like Photoshop but unlike Photoshop you'll be getting this for free.
Darktable is an open source photo editing application made by photographers for photographers. It allows manipulation of RAW files, provides a wide range of adjustment tools and filters and has a dark room workspace which is the same workspace used for enhancing and editing photo film.
This makes the interface a challenge to master but once you do it gives incredible flexibility and range to edit digital photos.
Pinta is an easy-to-use image editing and graphic art tool which provides users with a simple interface and is a great program for beginners to start if they don't want a steep learning curve.
Pintas has a range of basic tools such as drawing tools, adjustment tools such as noise and blur removal, contrast, black and white manipulation and adjusting the hue and saturation of your images. Overall, it's a good option for simple, clean, easy-to-use software.
Check out the 5 Best FREE OFFLINE Graphic Design Software
What is open source?
Open source means that the source code of the software is available to the public meaning anyone with the right skills can modify and update the software. There are usually no upfront costs with software labeled as open source.
Computer programmers working on open source programs can fix bugs and add features. Since this makes the software open to a wide community of people this means that the software can get creative updates and unique features.
The downside is that because there isn't one paid team of people dedicated to looking only after this software it can take a while before bugs are fixed. 
Conclusion
Photoshop is not an open source software but there are many free alternatives providing a range of options from image editing to creating digital art from scratch.
While Photoshop still remains the best image editing program out there due to its cutting edge developments many of the applications come very close to replicating it's features so no matter what you need or what your skill level you can find an application that fits your requirements.