Buying a Photoshop subscription and maintaining it can be quite pricey and there are a lot of free open-source programs out there which can do a really good job of image editing and graphic art, even for professionals.
So why is Photoshop still ahead of everyone else in the market and why has it retained its popularity throughout the last 3 decades? In this article, I'm going to cover why Photoshop is still the leading name in image editing and whether it's worth the price tag.
Is Photoshop Worth it?
Yes, Photoshop is worth it if you are a professional graphic designer, illustrator, and photographer and you earn enough from your work to afford the subscription. Photoshop is irreplaceable if you do a lot of collaboration, file-sharing, and cross-program editing, being the industry-standard software. Adobe's suite of programs allows for smooth file compatibility with Photoshop.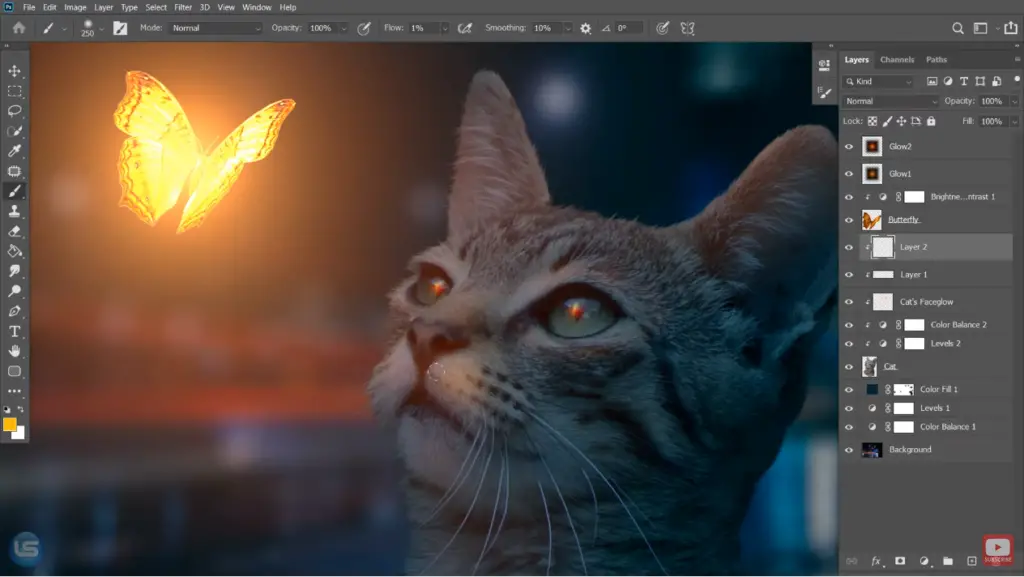 For instance, if you are working on Adobe Illustrator and need to transfer your vector shapes to Photoshop, it's as easy as copy-pasting them from one interface to the next.
Competing programs like Affinity Photo and Krita that are cheaper are now able to save and open psd files but Affinity files cannot be opened by other programs. You may also encounter compatibility issues with some of the filters.
Package deals
Given the range of work that can be done with Photoshop the reduced price deals that Adobe has introduced make Photoshop absolutely worth it. Adobe has introduced a Photography plan where you can get both Photoshop and Illustrator for a total of $9.99.
Feature packed
If you need to do image editing, 3D rendering, animation or any other professional level work then Photoshop will definitely be worth the money as no other program, has as many features packed into one program.
The downside of this is that Photoshop uses up more storage and processing power. Alternative programs like Affinity Photo, Krita and GIMP are lighter as they are specialized towards specific roles rather than being a jack-of-all-trades.
Regular, reliable updates
Another benefit of purchasing the Photoshop subscription plan is that you will always have the latest version of Photoshop that's been released by Adobe. Open-source programs don't get updates and bug fixes as fast as Photoshop because Adobe has one massive team of professional coders, developers and programmers dedicated to Photoshop.
Open-source programs are run by volunteers and while those volunteers do a good job there are limits to how much time and effort they can invest in fixing bugs and innovating new features.
Large community and great support
Additionally, Adobe provides very good customer support and there is a large community of people who can provide troubleshooting options and help fix different problems especially through their official forum.
There have been cases where no troubleshooting options were working for users of Photoshop so someone from the Adobe team would remotely access the affected user's computer, take a look at Photoshop and their system and spend several hours fixing it.
Is there a lifetime price for Photoshop?
No, Photoshop does not have a one-off lifetime price, instead, you pay a monthly or annual subscription. You can get Photoshop as standalone software, as part of the Photography Plan (cheapest) or get the whole Creative Cloud Plan. If you only need to do basic beginner editing, you can get Photoshop Elements which can be purchased for a one-time cost of $99.99.
Photoshop Elements does not come with the steep learning curve of its big brother as it has only basic features like crop and slider color correction and filters. Just jump right in and start editing images.
If you're a hobbyist just starting out with image editing and you're not sure you want to pay the hefty price of Photoshop then Elements is a better option. $100 might not sound cheap but consider the fact that Photoshop's monthly subscription will add up over time and well exceed the $100 mark.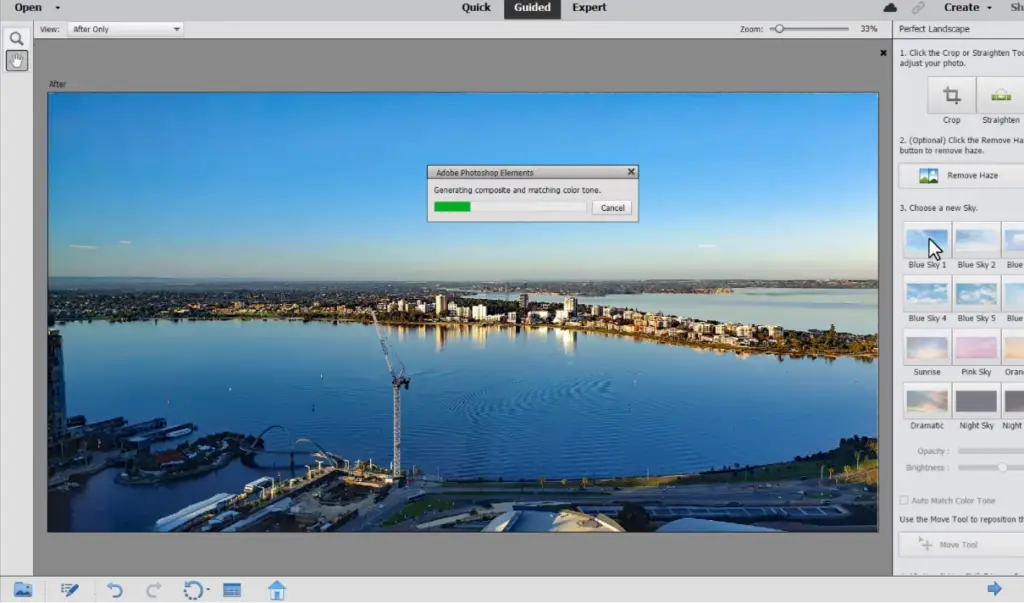 Photoshop Elements is not suitable for professional artists, however, because it does not carry the full range of features that Photoshop does and cannot be used for professional-level work.
Is learning Photoshop worth it?
Yes, learning Photoshop is worth it and a skill that will definitely pay back. For professional and aspiring graphic designers, marketers, visual communications employees, web designers or animators knowing how to use Photoshop is an indispensable skill.
Anyone who is running a blog or needs to edit pictures on a regular basis for any reason will know how much time the simplest editing tasks can take and hiring a professional can cost quite a bit. The reason many people hesitate is that Photoshop takes quite a bit of time to learn. The good news is, learning Photoshop is not that hard as there is a wealth of tutorials and courses out there in the form of blogs and videos.
Once you understand the basics it's much easier to learn how to get your specific work done and from there the list of things you can do with Photoshop is pretty much endless.
You can save money by designing your own logos, editing your own pictures and creating graphic art whenever you need rather than having to hire someone else to do it.
In fact, knowing how to use Photoshop is a skill that can make you more hireable or you could make money by doing projects on a contract basis.
Is Photoshop worth it for drawing?
Yes, Photoshop is definitely worth it for drawing even though it began as a photo-editing program. There are many features that make Photoshop an excellent tool for drawing, the main one being the variety of brushes it contains and the ability to customize them.
With the customizable brush settings, it's possible to get almost any type of effect that you're aiming for and create some truly stunning drawings. There are many open-source options out there but none of them have as large a market for custom-made brushes, effects, and plugins especially for drawing and painting. Photoshop is the most popular program for digital artists, so finding the free or paid brushes you need isn't hard at all.
Another reason in favor of learning Photoshop for drawing is Adobe products are used in almost every creative field and graphic art is no exception. Adobe has created an entire ecosystem and mastery of Adobe programs is essential if you plan to work in-house, or even as a freelancer where you have to share editable files.
Is Photoshop for Ipad worth it?
Getting Photoshop to use on your Ipad only is not worth the money. Photoshop costs $9.99 for the cheapest plan; the Photography Plan which would include Photoshop for Ipad, Desktop as well as Lightroom. If you only use it for your Ipad, you're not getting your money's worth in terms of features.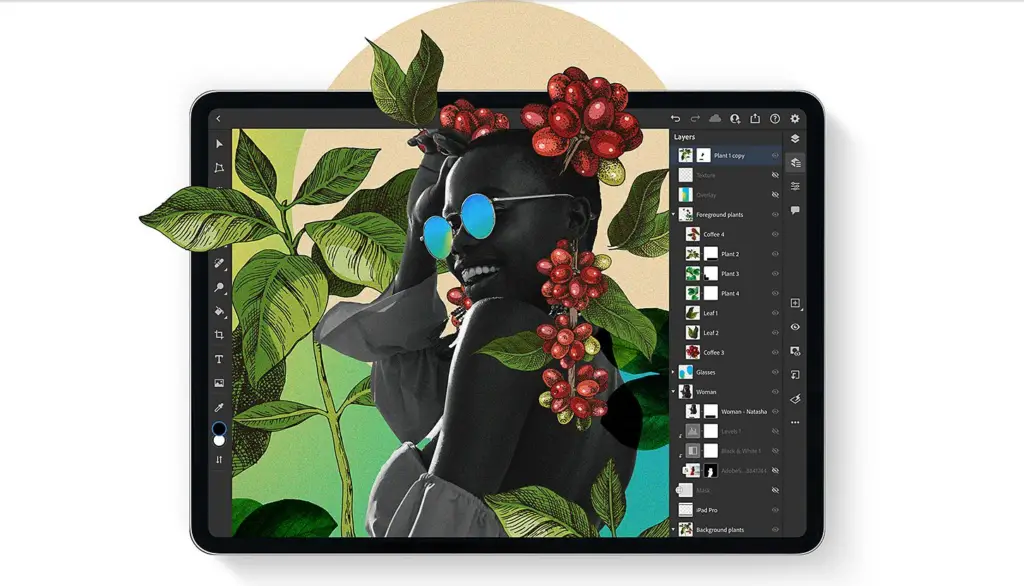 Photoshop for Ipad doesn't have all of the tools for photo editing and drawing that the Desktop version has. Graphic artists can create really good art using tools such as Procreate which has more features on Ipad and is easier to use. Plus, it's free.
While Photoshop for Ipad is improving and Adobe has promised more updates in the future the fact remains that there are better image editing and drawing programs available for Ipad.
Is Photoshop Elements worth it?
Photoshop Elements is worth it for beginners and hobbyists who don't want to spend a lot of time learning the full version of Photoshop. If you do image editing as a hobby or if you don't need to do more complex work such as 3D rendering or very complicated image manipulation but you still need a powerful image editing software then Photoshop Elements is right for you.
Elements does not carry the full range of features that Photoshop does so it would not be a good fit for a professional, high-level graphic artist or a photographer who needs to do very complex image editing. Photoshop Elements also has the benefit of having a one-time payment of $ 99.99 so in the long run, it would cost less than Photoshop as those monthly subscriptions can add up.
Final Word
Photoshop is definitely worth it- worth spending money on and worth spending time on. Photoshop is used by a huge community of people and is the leading software in image editing. If you work in any artistic field, whether full-time or part-time you will definitely be expected to know how to use Photoshop. It's better to pick up the skills sooner rather than later.
Even outside of professional reasons, knowing at least the basics of Photoshop is a great tool that can help you edit your own photography, upgrade your blog or website, give you another edge in the job market or simply be a good way to express your creativity. And with the Photography plan and Photoshop Elements you can definitely get Photoshop without breaking the bank.
Check out Is Photoshop PDF a Vector File? All You Need to Know